GREENFLY FOR MLS CLUBS
Power Your Digital Strategy With Greenfly
MLS selected Greenfly to deliver short-form digital media directly to clubs and players – starting this season. Your club can expand its use of Greenfly to capture and deliver videos and photos to your entire roster. We've worked with the MLS on a special MLS Club package that we're offering for a limited time. We'd love to tell you more about it!
Fan
Engagement
SPONSOR
VALUE
Social
Engagement
More Digital
Content
To learn more,
talk to one of our digital media experts
We'll contact you ASAP to schedule a call with your team at your convenience.
Step Up Your Digital Content Game
Do more with the media you already have — and capture more "all-access content" from your staff, fans and freelancers at every game.
Capture content at every match, training or event and make it accessible in seconds
Share photos and videos with your entire roster that they can share directly with fans
Tap into your existing cloud storage and DAM to deliver all your content through a single mobile app
Eliminate manual organization and tagging with AI-powered image and video recognition and automated gallery management
Measure your increased social impact and the additional value delivered to sponsors with integrated analytics
With AI, Content Has Never Traveled Faster
Greenfly's advanced artificial intelligence supercharges your content game. Route more assets than humanly possible just like your players – with no hands. The subject of every photo or video is automatically recognized, tagged and passed in real time to the right stakeholder.
Trusted by Over 40 Leagues
and 500 Teams
As the leader in short-form digital content delivery, Greenfly automates the collection, organization and distribution of assets for sports organizations around the globe.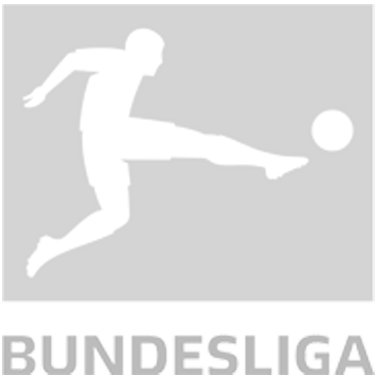 Solutions for MLS Teams
Real-time Content Collection
Capture content at live events from dozens of creators, photographers and staff and provide immediate access
Corporate Sponsorships
Get your sponsors hooked on double-sized digital impressions and more authentic fan activations
Share Content With Athletes
Automatically route the right photographs to every player for easy sharing to social media
"Greenfly has been incredible. It's so easy for the players to use, it's become part of their everyday routine. The players are now our marketing partners, and they're helping us extend the excitement of PSG to our fans and partners in all corners of the world."

Anthony Baca
Deputy Digital Director, Paris Saint-Germain
Built for Sports
Made specifically for sports leagues and teams, Greenfly is the most advanced digital content distribution platform available — yet surprisingly simple to use. It empowers digital teams to manage end-to-end content workflows and get content from anywhere to anyone in seconds.
Live Event Media Capture
Fan UCG Collection
Real-Time Media Distribution
Live Event Content Collection
Capture short-form video and photos on game day (or any day) and centrally collect assets from dozens of creators, staff or freelancers as the action unfolds. AI-based image recognition and intelligent, automated organization ensures that assets are ready to use or share instantly.
Fan UGC Collection
Collect photos and videos directly from fans that match your exact requirements on your own website or mobile app. Every UGC submission includes royalty-free permission to edit and share. Request media from fans in-venue or at home and co-create media to drive fan authentic engagement.
Real-Time Media Distribution
Automatically share personalized, curated photo and video galleries with individuals and groups. Ensure the right assets get to the right recipients — teams, athletes, broadcasters, sponsors, media and even fans — to maximize media value and encourage social sharing and fan reach.
Ready to take the next step?
For a limited time, Greenfly is offering MLS clubs a special package at a special price to help amplify the content they get from the league and run their own campaigns, sponsor activations, and more.
How Teams Are Using Greenfly
More Fan Reach and Engagement
Engage MLS casual and loyal fans where they are today – on social media.
Quickly activate players and fan influencers and expand social reach by 500%, 1,000% or more!
Collect original content from players — and even UGC from fans — for record-breaking sponsor activations
Attract more Gen-Z fans across every social platform
With a dedicates customer success manager, Greenfly will help your club automate the delivery of short-form content from creators in the stadium to your new set of marketing partners.
Get the details on how Paris Saint-Germain activated their world-class players to increase fan reach more than 2,200%!
More Value for Corporate Partners
Increase the value delivered to sponsors by 50% or more (in a single season!)
Deliver 10x to 100x more sponsor impressions
Easily deliver photos and short-form videos directly to sponsors
Most sports teams don't account for the equivalent ad value delivered to sponsors through players' own social media. Its hard to track these impressions and engagements.
Greenfly can help you boost and accurately report on the sponsor value you're already delivering to put fuel on this fire.
Deliver 10x to 100x more value to your club's sponsors when you share digital media (featuring sponsor logos) with players and they share with their followers.
For more ideas, get the Greenfly Guide to Increasing Sponsor Value on digital.
Photo Credit: Jonathan Hair | Vancouver Whitecaps FC