As fans shift from TV to digital channels, the pandemic continues to disrupt live events, and alternative entertainment options multiply, sports organizations must make some bold moves quickly to ensure financial success.
Leagues, teams and associations worldwide are seeking new ways to grow and add more predictable revenue. The broadcast rights deals, ticket and merchandise sales, and sponsorship and licensing agreements that sports properties have all come to depend on have taken a hit — with no promise of bouncing back. Commercial directors are looking for innovative, fresh options to drive revenue while connecting with their fans everywhere.
The good news: The same things that made TV broadcasts and sponsorships so successful can be replicated on digital channels. And, every sports property has an untapped gold mine of short-form digital media already in hand.
To help with this, Greenfly has published a new free ebook, Drive New Revenue Through Digital Fan Engagement: A Playbook for Sports Leagues & Teams. With specific examples from teams and leagues around the world, it uncovers how digital media can engage fans and audiences to drive revenue and growth.  
This resource for senior-level sports marketers and commercial directors reviews several stories of global brand leaders who are augmenting existing revenue streams and securing their futures by monetizing their short-form media inventory.
Learn more about:
How fans are consuming and creating content now
How to monetize your pre-existing short-form video and photos
Four innovative (and proven) ways to generate revenue with digital media, including expanding media broadcast rights and boosting sponsor exposure
The leaders in sport today are not just winning championships. They're developing new revenue and reinventing themselves as digital media companies built to attract and retain a new generation of fans that are ever-connected and on the go.
Find out more about how you can do the same.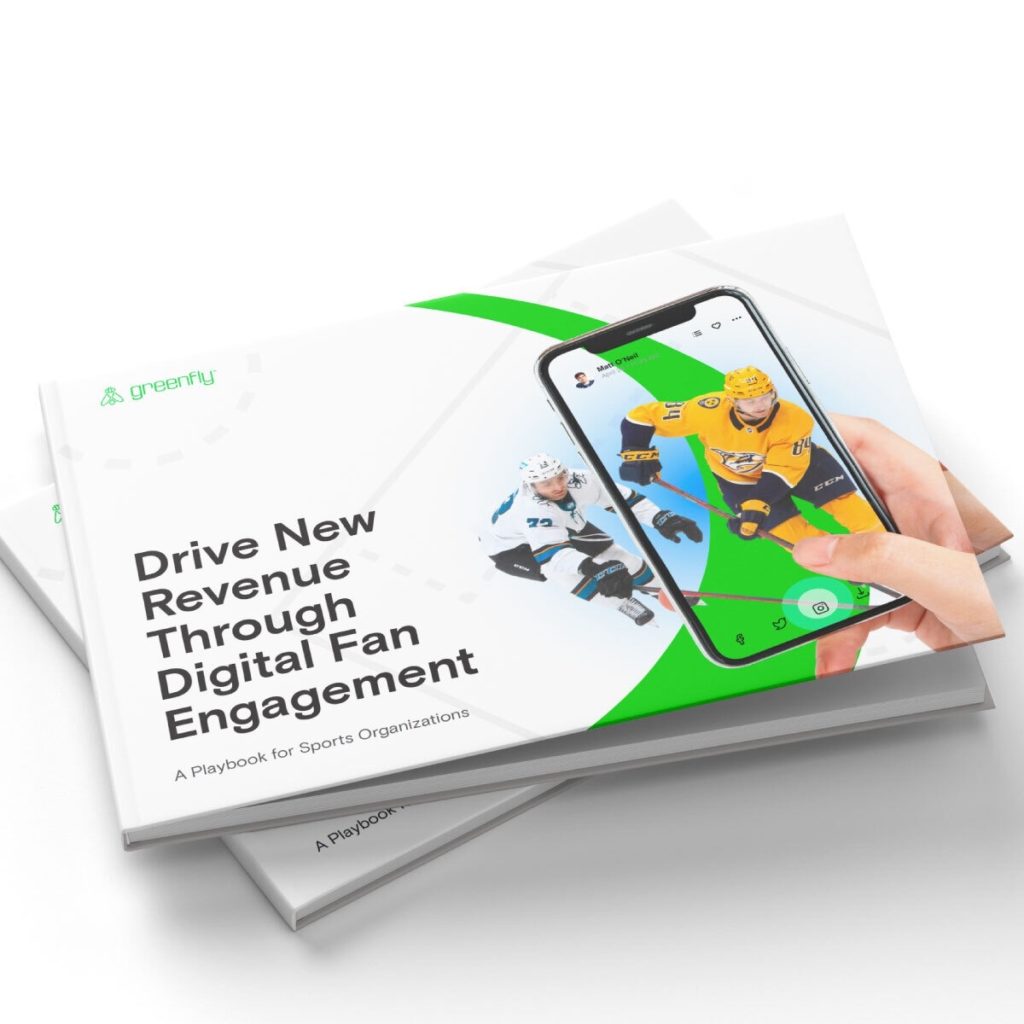 Digital Media Drives New Sports Revenue
Download this free ebook to discover how engaging fans through digital media distribution can directly drive merchandise, sponsor and broadcaster revenue.