GREENFLY FOR SPORTS Leagues
Unleash the Power of Short-Form Media
Ignite fan engagement, streamline content operations and increase revenue with the only end-to-end real-time content automation platform built for the scale and structure of sports leagues.
Fan
Engagement
SPONSOR
VALUE
Social
Engagement
More Digital
Content
Fuel Fandom With Immersive Content
For sports leagues, keeping fans entertained is now all digital all the time. The entire organization is looking for ways to adapt to new digital channels for news, entertainment and promotions. Greenfly empowers every department – digital, marketing, PR. broadcast, team relations and partnerships – to grow the organization with captivating content designed for digital channels and mobile-first fans.
Trusted Globally,
by More Than
40 Leagues
Designed to handle the needs of the world's biggest leagues, while still affordable for even the smallest.
Supercharged Digital Media Programs
Greenfly's AI-enabled software platform orchestrates the capture and delivery of photos and video clips from live events to dozens or thousands of recipients — in seconds. The platform is a cloud-based media hub that is flexible and scalable for even the most complex digital media workflows. Greenfly can meet the needs of the digital or broadcast departments today, and deliver short-form content at scale for the entire league ecosystem in the future.
Real-Time Content Feed
Deliver the magic moments of every event in real time to the social media team and to broadcasters for social media, linear and OTT platforms.
Athlete Social Sharing
Enable your digital team to harness the influencer power of players to engage directly with fans on the league's behalf.
Sponsor Activation
Deliver more impressions and more value to sponsors — offer a variety of new activations and provide branded digital content for player sharing, too.
Fan UGC Collection
Harness the creativity of fans, collect UGC and co-create content for any campaign, sponsor activation or celebration.
Direct to Mobile
Give fans a unique, all-access content experience. Deliver vertical-view short-form content directly to them in your league's mobile app.
Designed for Leagues, From the Ground Up
Central Source of Short-Form Content
Maximize your investment in short-form content and provide access to every department and external partners like athletes, broadcasters and sponsors.
Supersize Audience Growth
Supersize your digital footprint and increase global reach, tapping into new audiences and engaging occasional and casual fans.
Ignite the Influence of Athletes
Empower athletes to more engage fans more directly and boost their social reach with easy-to-use two-way content-sharing.
Attract and Retain Younger Audiences
Engage and retain the next generation of fans with dynamic, immersive content tailored to their preferences.
Deliver More Sponsor Value
Maximize sponsorship returns and build lasting partnerships by opening up new digital opportunities for sponsors that drive surprisingly bigger results.
Drive Tune-In with Rights Holders
Run digital promotions, boost tune-ins and captivate regional audiences with immersive, content that elevates the fan experience and increases enhanced broadcast visibility.
How It Works
Greenfly is the only end-to-end content distribution platform made for sports leagues by sports media pros (seriously, our founder is a 2X baseball All-Star). Greenfly's digital media backbone will help transform your organization to supercharge fan engagement on digital channels.
Capture and Collection
Capture live, exclusive, original all-access content at events specifically for digital platforms. Collect photos & videos from creators, staff and photographers in real time, and from licensed media services, DAMs, video editors and cloud storage.
Automated Organization
AI-powered image and video recognition automates media organization and enables real-time access to assets. Eliminate manual tagging, time lags and hours of manual curation to get the moments that matter to more people.
Real-Time Distribution
Share personalized photo & video galleries with everyone. Get rights-managed assets to teams, athletes, broadcasters, sponsors and the staff who need it. Maximize media value & increase social reach with content access for your entire ecosystem.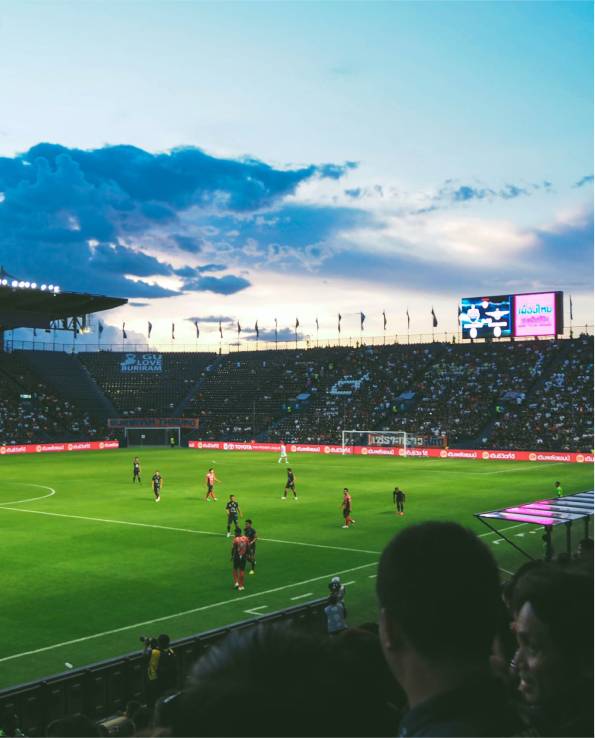 Broadcasters said digital isn't just a small part of their operation…. it's actually their primary platform. And social media is the main way they get people onto that platform.
Mike Norrish
Director of Digital & Creative
Features for
Leagues
Robust social analytics and reporting
Centralized, cloud-based storage and search
Automated tagging and media classification
Content approval workflows
Role- and entity-based access and permissions
Seamless integration with existing storage and editing systems
GDPR Data Privacy and SOC-2 Security
Enterprise-grade reliability and SSO
Every customer has a dedicated customer success lead
Ready to take the
next step?
We're the friendliest team of experts you've ever met. Let's explore how Greenfly can deliver massive fan engagement with digital media.
Greenfly in Action