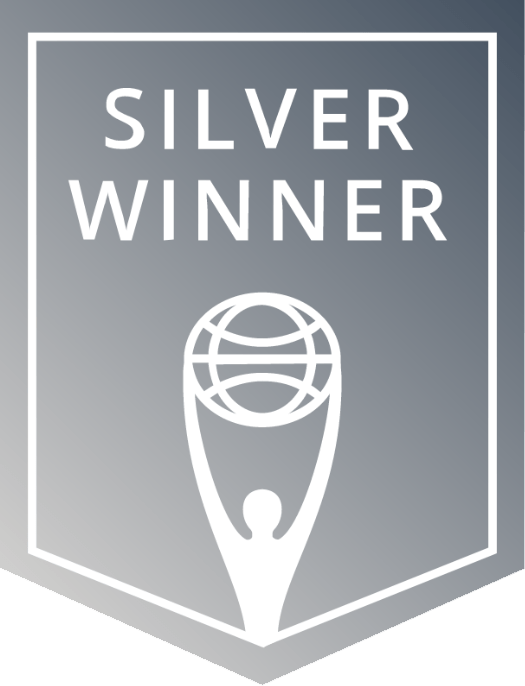 2023 Clio Sports Award
This success story has been recognized for excellence in Digital AI!
NHL: By the Numbers
Overview
The National Hockey League's (NHL's) Live Social Contributor (LSC) Program brings the excitement of every NHL hockey game to life for passionate fans globally.
LSCs are mobile-first correspondents stationed at each arena who capture the rinkside and behind-the-scenes "all-access" content not picked up by broadcast cameras — and captured specifically for digital and social channels. These photos and videos are then delivered to the NHL for publishing.
The NHL knew hockey fans wanted to devour all these immersive moments instantly.
The League's leading-edge social media staff aimed to boost the LSC content delivery speed and access for its 32 Clubs, along with athletes and broadcasters. Fans on social and digital platforms would get more premium content in real time to engage more deeply with their favorite Players and teams.
The League put advanced artificial intelligence (AI) technology to work. The Greenfly platform now manages the real-time automated analysis and tagging of large volumes of digital videos and photos using state-of-the-art AI technology to identify Players and teams in the context of specific types of scenes.
Opportunity
At the start of the season, the NHL's Social Media team had four key goals:
Increase fan engagement
Enhance Player brands and each Club's owned social channels
Expand LSC content access for Clubs, athletes and partners
Organize large volumes of LSC content from many sources simultaneously
The team envisioned using Greenfly's state-of-the-art +AI Vision technology to help reach these objectives — and quickly deployed it.
"Every second counts within the NHL's Live Social Contributor Program. Fans want their content fast.

Greenfly's artificial intelligence tagging features make it possible to route thousands of photos and videos shot by LSCs across 32 arenas directly to the athletes, Clubs, and broadcast partners who want to publish them in real-time."

Heidi Browning, Chief Marketing Officer, NHL
Partnership
Greenfly was already powering the NHL's LSC content capture and collection workflows, enabling the creators to seamlessly capture digital media from their cameras or mobile phones and sync them through the Greenfly's mobile app.
At every event, Greenfly automatically sorts and organizes hundreds of incoming assets into curated galleries immediately accessible by Clubs, Players and broadcasters.
Greenfly has brought advanced artificial intelligence analysis and tagging capabilities to this workflow at the upload stage.
Greenfly's +AI Vision analyzes the contents of every LSC-captured video and photo and identifies the subject(s) — such as Players, using their team kit and jersey number.
AI Vision recognizes athletes even where facial recognition is not possible, such as when helmets or other elements obscure a Player's face. It does this with high confidence for accuracy and the subject(s)' prominence in the frame. Each video and photo asset is tagged automatically with descriptive keywords.
The NHL was the first Greenfly customer to use customizable scene detection to identify the context of a specific scene in a photo or video. It pinpoints and tags prominent elements such as arrivals, a save, a goal, or game-winning celebration.
Get Advanced Contextual Analysis With AI
Greenfly +AI Vision identifies NHL Players, teams and logos in the context of specific types of scenes.
This context provided by artificial intelligence leads to incredible gallery curation. And by processing media in seconds, it ensures immediate access to the stakeholders who need this content during games.
Greenfly's speed and precision have transformed NHL's LSC content workflow into a true real-time content feed. It lets the League, Clubs, and broadcast partners share this digital arena content with fans before the Players leave the ice.
And this capability extends beyond every NHL Game Day and Night and regular season play to tentpole events LSCs also capture content for, such as the NHL Stanley Cup® Playoffs, NHL Draft, NHL Awards, and more.
Impact
Thanks to the power of Greenfly and +AI Vision's automated analysis and tagging, content is seamlessly organized in near-real time to specific galleries. This allows the NHL, Clubs, Players and broadcasters to access and share the unforgettable and exclusive moments that make NHL hockey so compelling to fans — in a matter of seconds.
Each NHL Game Day and Night, hundreds of LSC videos and photos now make their way from the ice to fans more quickly. This rush of content enhances all stakeholders' digital and social channels and keeps audiences glued to their favorite NHL teams and Players.
As a result of +AI Vision tagging NHL Players and prospects by name for LSC photo and video delivery directly to their individual galleries, the Players and prospects downloaded 1605% more content from the 2022-23 NHL regular season than the 2021-22 NHL regular season*.
NHL fans saw 83% more photos and videos in their feeds that were shot by the NHL's LSCs during the 2022-23 NHL regular season than during the 2021-22 NHL regular season*. A majority of this lift occurred due to a sharp increase in publishing during the NHL's critical in-game window.
Additionally, NHL fans saw 52% more photos and videos in their feeds that were shot by the NHL's LSCs during the 2023 NHL Stanley Cup Playoffs than during the 2022 NHL Stanley Cup Playoffs**.
Detailed tagging allows the NHL's Social Media team to find content more easily and publish it in a timely way. The NHL's busy staffers can now focus on creating even more innovative content to engage passionate NHL hockey enthusiasts worldwide.
Sources: Greenfly, NHL; *2022-23 NHL regular season vs. 2021-22 NHL regular season.. **2023 NHL Stanley Cup Playoffs vs. 2022 NHL Stanley Cup Playoffs.
Photos and videos courtesy of the NHL.