+AI Vision
AI Photo & Video Recognition
The most advanced artificial intelligence (AI) in sports identifies players, teams, sponsors and scenes in seconds
+AI Vision is a game-changer for short-form content organization on match day. It automatically tags and curates media based on the contents of photos and videos. Digital assets are delivered to teams, partners, players, broadcasters and staff in seconds – all without humans.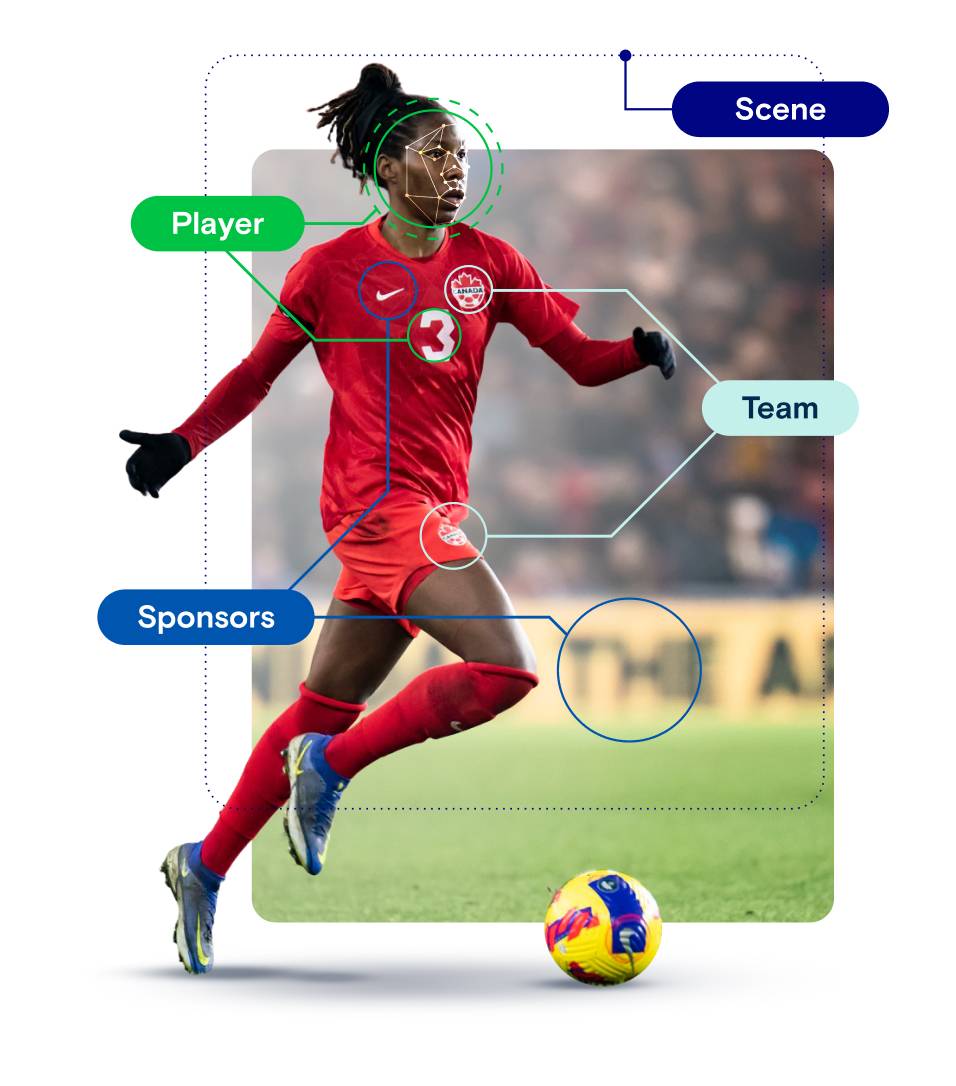 Sit Back and Watch the Content Flow
On game day, it's all about providing digital media access ASAP. You need to move mountains of new photos & videos right after they're captured, but it's impossible to organize anything in the moment. +AI Vision was built for speed and easily handles huge volumes of media from simultaneous games or events.
Real-Time Distribution
Fully automated tagging and organization means digital media can be distributed in real time.
End-to-End Delivery
Deliver digital assets arriving from multiple sources to any recipient – in one simple rights-managed feed.
Endless Efficiency
Automated organization means the elimination of manual tagging, asset movement and organization.
Take a Tour
of +AI Vision
We're excited to show you how +AI Vision can supercharge your team to provide immediate access to more content. Check out this quick video to get a behind-the-scenes look at how AI-powered organization can help create the ultimate game day content workflow.