GREENFLY FOR COLLEGE & CONFERENCE ATHLETES
Give Your Student-Athletes Real-Time Content Like the Pros Love
Build their brands, ignite your fandom, centralize short-form content operations and boost partnerships all at once. Get the only end-to-end media orchestration platform and mobile app designed by an athlete — for athletes.
Close the Content Gap for Your Athletes
Student-athletes need authentic, real-time content to build their brands for endorsement deals or future pro careers. But let's face it, NIL tools are marketplaces with content as an afterthought. Enable your athletes to create, receive and share compelling content easily on social media — like over 25,000 of the world's leading athletes. While you're at it, capture even more value throughout your ecosystem.


Athlete Brand-Building
Recruiting
Fundraising
Broadcast Partners & Tune-In
Sponsor Revenue & ROI
Ticket Sales
We want to provide Big Ten student-athletes with the same level of technology as the most prominent professional leagues… This partnership is going to transform our ability to support student-athletes as they build their online presence and connect with fans, brands and alumni around the world.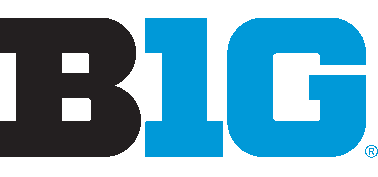 Tony Petiti
Commissioner, Big Ten Conference
Some of Our Biggest Fans
Through real-time content workflows, these sports organizations boost fandom and partnerships.
Professional-Grade Digital Media Solutions
Greenfly's AI-enabled software platform orchestrates the capture, organization and delivery of short-form digital media from live events to dozens or thousands of recipients — in seconds. With access to real-time content, your student-athletes, staff, partners and even fans can expand your organization's reach on game day and year round.
Athlete Social Sharing
Enable your student-athletes to build their brands and your school's brand and engage directly with fans.
Real-Time Content Feed
Deliver magic moments from every event in real time to athletes, coaches, schools, broadcasters, sponsors and communications teams.
Fan UGC Collection
Harness the creativity of fans. Collect UGC and co-create content for homecoming, rival week or any other campaign.
Direct-to-Mobile Experience
Give fans a unique, all-access content experience. Deliver vertical-view short-form content directly to your mobile app.
An Unmatched Content Solution
Photos AND Videos
Maximize your investment in short-form content and keep it organized, searchable and in one cloud-based library.
Our proprietary AI software that tags way more than faces so that you can search and sort by context and scene.
Real-Time Delivery
From AI to integrations, automation to just smart design, your assets flow end-to-end in real time
Plays Well With Others
Content flows across your tech stack with native import and export integrations for most major applications
Trusted by the Pros
14 of the 15 biggest leagues in the world trust Greenfly to orchestrate their short-form content
Foundational Architecture
The only end-to-end solution built to be the foundation of your entire content ecosystem
How It Works
Greenfly is the leading end-to-end content distribution platform. Everything we do has one goal: getting curated content into advocates' hands ASAP.
Capture and Collection
Capture live, original all-access content from creators and staff in real time while assets from licensed media services, DAMs, video editors and cloud storage are automatically imported.
Automated Organization
Forget the days of manual tagging and organizing hundreds of assets. AI-powered image and video recognition automates media organization and enables real-time access to content.
Real-Time Distribution
Get rights-managed assets to athletes, programs, broadcasters, sponsors and the staff who need it. With easy share functionality, content can be posted directly from our app to social platforms.
Additional
Features for
Teams
Centralized, cloud-based
storage and search
Automated tagging and
media classification
Automated tagging and
media classification
Content approval workflows
Role- and entity-based
access and permissions
Seamless integration with
existing storage and
editing systems
Social analytics reporting
GDPR Data Privacy and
SOC-2 Security
Enterprise-grade reliability
and SSO
Enterprise-grade reliability
and SSO
Every customer has a dedicated
customer success lead
Ready to take the
next step?
If you're ready to support your athletes and entire ecosystem with real-time content, then get in touch. We can't wait to help.
Greenfly in Action