Sport is growing as a huge part of entertainment around the world, so it's no wonder that the sports business continues to grow every year. There have been so many impressive sports marketing campaigns that have created indelible moments with fans worldwide and attracted more fans to the athlete, the team and the sport than before. There's nothing like a good sports marketing example to help explain the attraction to certain teams or sports over others.
That's especially true when the internet has made streaming live broadcasts possible for almost any league or event, whether it's a TV network, an OTT direct-to-consumer stream, or simply a Facebook Live or YouTube Live stream.
In sports, marketing is often used to promote individual sporting events and regular-season games and connect brands with fans. If done well, sports marketers at teams, leagues, associations and consumer brands can capture the attention of sports fans and potential sponsors and expand their reach to new audiences.
And when digital marketers do a great job, they work with the corporate partnerships team to promote sponsors as part of the campaign, helping to provide value to existing relationships and driving revenue for the organization.
"We're living in a time of maximum interaction and the level of intensity of sports consumption is very different."

Óscar Mayo, Executive Director, LaLiga
We've selected 11 incredible and indelible sports marketing examples from the thousands we've seen across social platforms. And we've outlined seven tips to create your own memorable sports marketing campaign. We hope these ideas inspire you to create engaging content for your next initiative to attract and engage today's digital-first fans.
The Best Sports Marketing Campaign Examples
By definition, sports marketing involves the promotion of sports events, activities, people, sporting events or team products and services. In many cases, both past and present, these campaigns have featured athletes as brand ambassadors and endorsers.
From Nike's "Just Do It" to P&G's "Thank You, Mom" campaigns, sports brands have some of the best and most memorable advertising messages. Successful sports marketing campaigns are a powerful form of customer outreach and brand image recognition. Just look at the continued appeal of annual Super Bowl ads!
The best campaigns foster brand loyalty, driving increased revenue per fan, increased sales and loyal fans for years to come.
By paying attention to these examples, we hope you're inspired to craft creative digital-first content marketing strategies for your own club, team, association, league, or sports event.
1. Sports Marketing Campaign Example: Puma: Pelé and the Pause
During the 1970 Fifa World Cup, Brazilian player Pelé asked the referee to delay the start of the match. Why? To adjust his shoelaces.
The referee agreed, and all eyes and cameras were on him while he laced up his Pumas.
Subtle but enormously effective, this moment was a marketing victory for Puma! In fact, it was one of the first viral sports marketing campaigns, kicking off the start of many amazing sporting event campaigns to come.
If you're seeking in-game promotion ideas, this is one to beat.
Why It Worked
It was unexpected and very creative.
The choice of a star player was critical to this opportunity's success for the clothing line.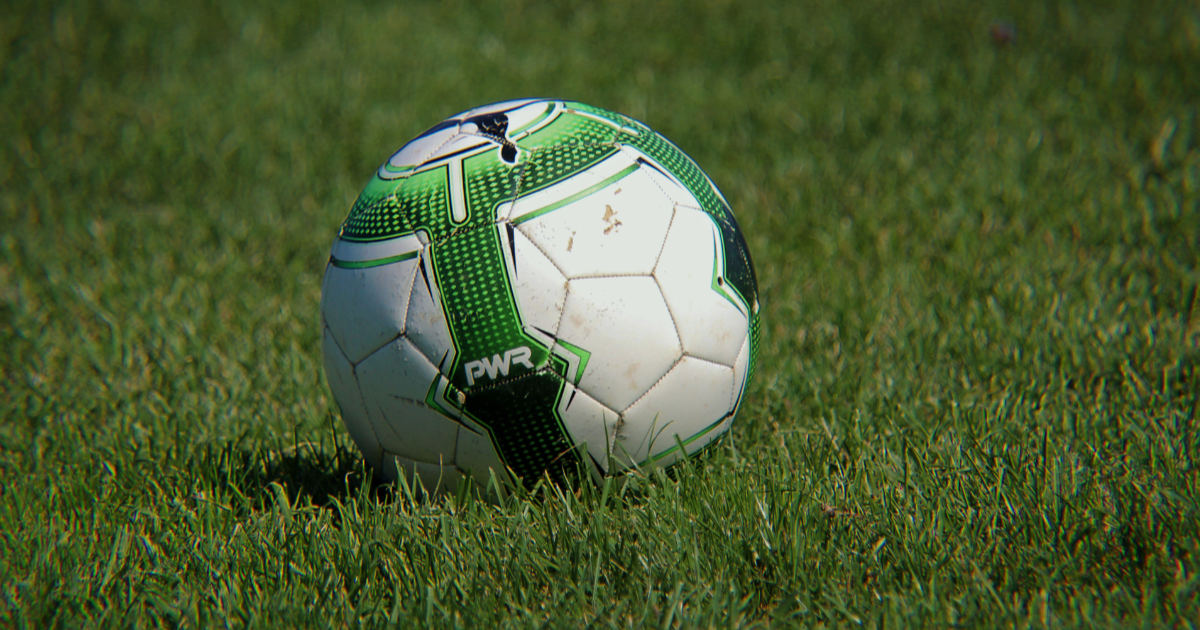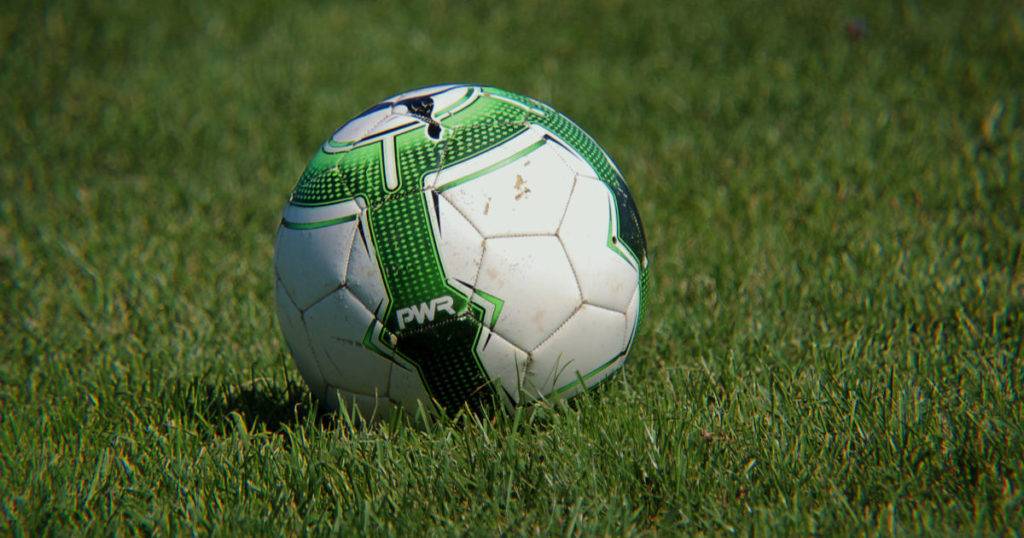 2. Sport England: This Girl Can
In 2015, the English Sports Council created a campaign to encourage physical activity among U.K. women. This campaign was inspired by a study showing that men participated in sports more than women due to fears about their appearance and ability.
Sport England wanted to break the barriers that discouraged women from participating in sports.
This Girl Can Campaign featured women of all shapes and sizes getting active in their own way. In particular, it emphasized that there is no right way to get active. You don't have to run the 100-meter dash or be in the NBA, but you can kick, lift or juggle.
Using one of the best sports marketing strategies, there was also a social component: The campaign used the hashtag #thisgirlcan.
To say this campaign worked is an understatement. The video has been viewed more than eight million times!
More importantly, millions of women started participating in sports after the campaign.
Why It Worked
This campaign wasn't trying to "sell" anything; its aim was to be relatable.
It didn't revolve around famous athletes, which made it unique.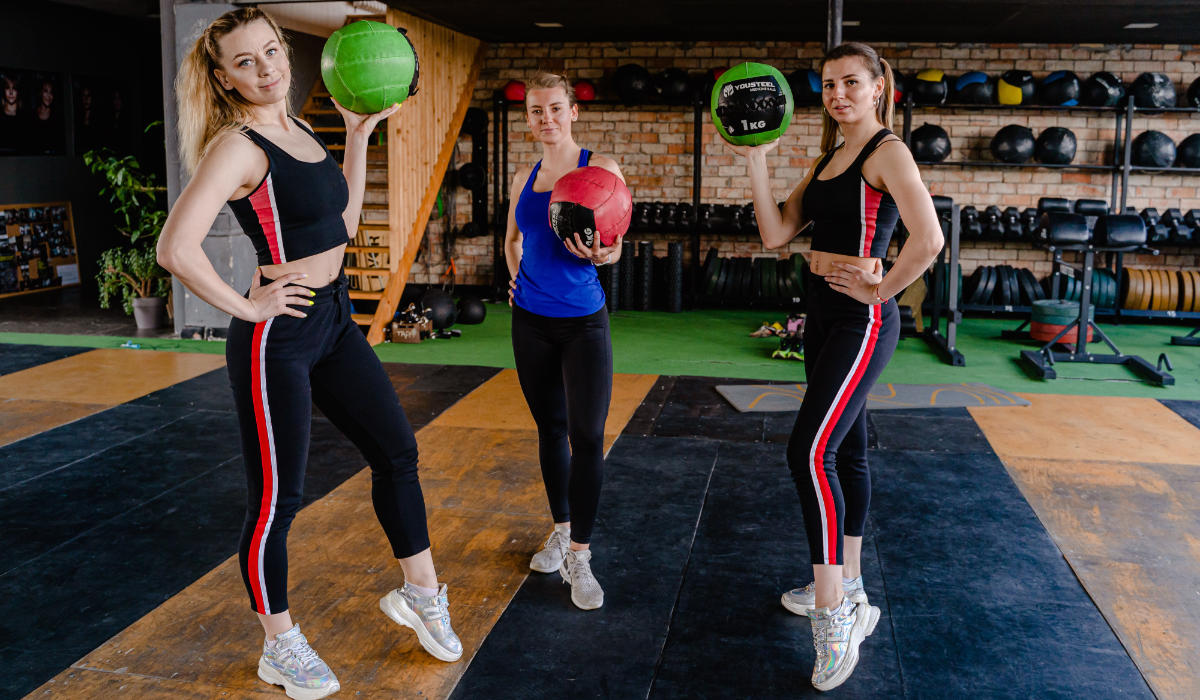 3. Procter & Gamble: Thank You, Mom
One of history's most impactful examples of sports marketing is P&G's "Thank You, Mom."
This emotional masterpiece was a campaign for the 2012 Summer Olympics. In it, P&G positioned its products as an accessible way for mothers to support Olympian heroes.
They celebrated mothers and sports by bringing athletes on screen to thank their moms for the positive impact they had on their careers.
The result?
The campaign garnered tens of millions of views and reactions on social media platforms. More than 74 million, to be specific! Some viewers even disclosed that they shed a tear watching the ads.
Why It Worked
It was a very personal campaign, tapping into viewers' emotions by recalling heartfelt, positive events.
For a personal touch, the web page had a link where viewers could send a thank you note to their own moms!
4. Seattle Seahawks and Starbucks
Two Seattle-based brands, the Seattle Seahawks and Starbucks, have partnered multiple times to help promote each other across the Emerald City.
In a more recent 2017 example, the popular sports team and major coffee brand teamed up to produce showstopping merchandise.
For this campaign, they designed co-branded gift cards inspired by commemorative jerseys, and Starbucks printed cup sleeves featuring autographs of star players.
The sleeves also had a Snapcode for fans to access exclusive Snapchat content.
Why It Worked
It was a partnership campaign between two hometown brands.
Every Seahawks fan would want a player's autograph; a cup sleeve is an accessible way for everyone to get one (while promoting coffee sales).
5. Chicago Blackhawks: What's Your Goal?
This sports marketing campaign by Chicago's NHL sports team, the Blackhawks, aimed to foster connections between sports teams and fans. It also emphasized the power of having a goal.
What did they do?
For the What's Your Goal campaign, players and fans were asked to post their own goals using the hashtag #WhatsYourGoal on social media.
The campaign started with the players revealing their personal goals. Then, the Blackhawks produced a video for promotional purposes, encouraging fans to participate.
Worldwide, hockey fans and non-fans alike joined in on the fun. The campaign reached 46 million people on Facebook.
The best part?
The players helped some fans fulfill their goals!
Why It Worked
They took advantage of social media platforms to reach a wider audience.
This campaign leveraged fan participation, taking a page from the book of many great sports marketers.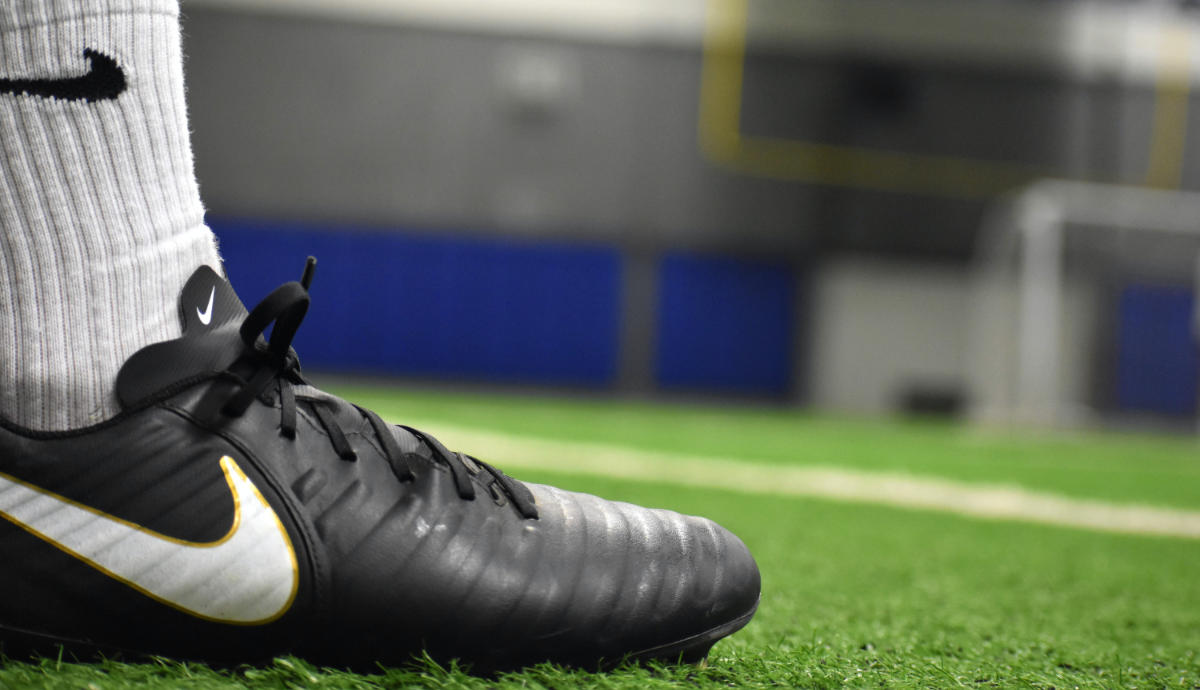 6. Nike x Serena Williams: Dream Crazier
In the Dream Crazier sports marketing campaign, Serena Williams and Nike encouraged women to dream big. The idea was that "It's only crazy until you do it," so "just do it."
This campaign sheds light on what it's like to be a woman in sports. In a public relations victory, Serena highlighted the stereotypes women deal with while encouraging them to keep pushing their limits.
It was a great campaign to celebrate women in sport and inspire the next generation of female athletes.
Why It Worked
Sports marketing people know that campaigns fighting for a cause rarely fail.
A popular sports athlete was hired for the campaign — a theme we've seen in a few places on this list — and for good reason.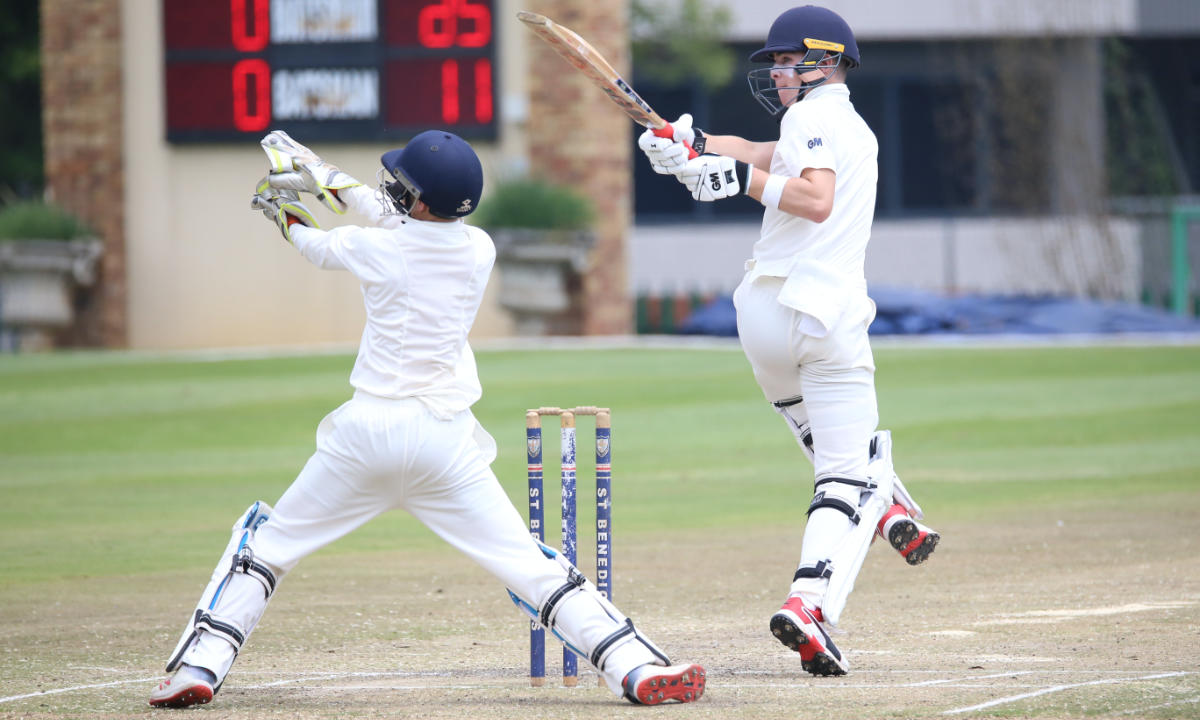 7. Star Sports: Mauka Mauka
The Mauka Mauka campaign highlighted India's history with Pakistan at one of the world's major sporting events: the Cricket World Cup. Specifically, the ad campaign poked fun at Pakistan for losing to India five times.
The story begins at the World Cup 1992, with a Pakistani cricket supporter saving firecrackers to celebrate Pakistan. Unfortunately, Pakistan doesn't win, so the firecrackers are wasted that year.
Still, the fan keeps saving firecrackers every year as he grows older: 1996, 1999, 2003. He waits for the chance to celebrate Pakistan's win against India.
We fast forward to 2011, where we see the same fan. He now has a wife and kid and is rooting for Pakistan in the 2011 World Cup semi-final. But they don't win.
The video ends with him asking his son, "When will we burst the crackers, buddy?"
The Mauka Mauka campaign won the hearts of many cricket fans: It was the most-viewed campaign of the 2015 World Cup. The ad has more than 30 million views (excluding third-party videos) and generated a lot of conversation.
Why It Worked
Although teasing Pakistan in a way, the ad shows good sportsmanship from India.
The campaign harnessed the power of storytelling.
8. Reebok: Subway Pump Battle
A survey showed that 74% of Korean office workers do not exercise. In response, Reebok's Pump Battle campaign created sports contests aimed at promoting a healthier, more active lifestyle.
The sports marketing campaign featured an exercise-themed stunt in a Korean subway. Reebok installed a game to inspire commuters to get active while waiting for the bus: the Subway Pump Battle.
To play the game, two random opponents were chosen to press pump buttons that appeared at different locations. Whoever pressed the highest number of pump buttons within an allocated time was the winner.
And there was a prize: All winners got a pair of Z Pump Fusion Trainers.
Why It Worked
The campaign focused on a real issue (lack of exercise among workers).
Beyond telling a story, the brand leveraged promotional activities in which people could participate.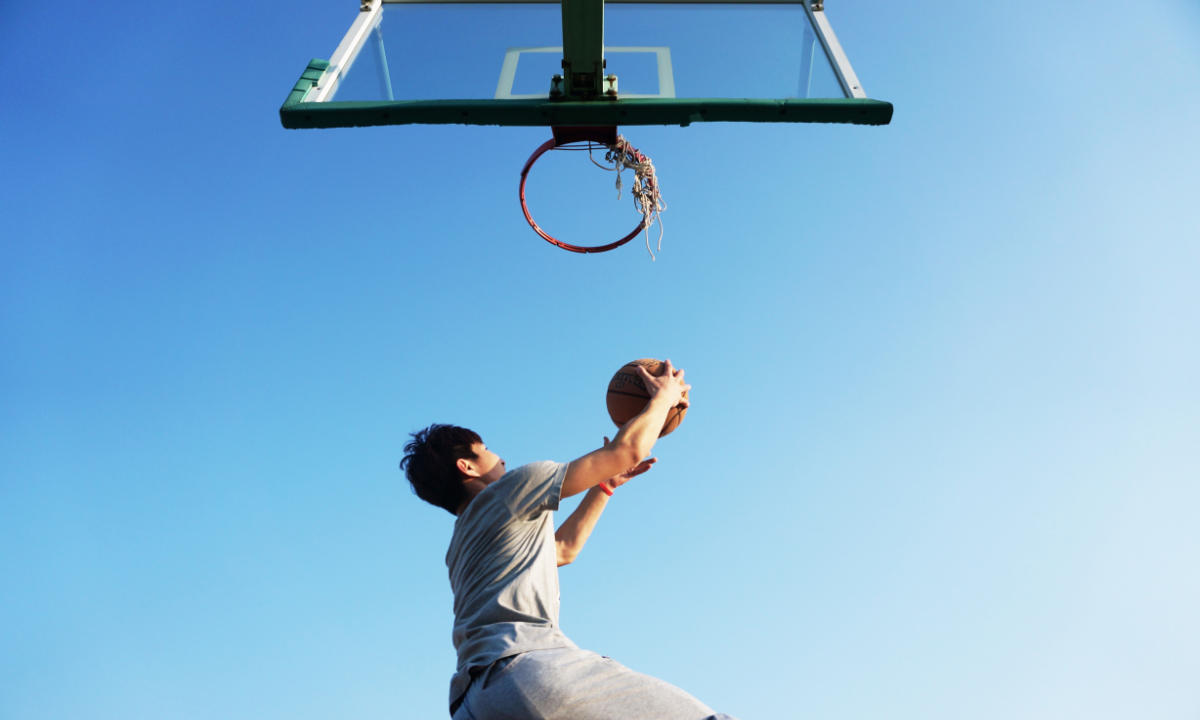 9. Under Armour: Rule Yourself
A unique sports marketing campaign example, Under Armour's Rule Yourself Campaign struck the right emotional chords. This sports apparel company detailed the careers of high-profile athletes from different sports.
Some of the individual athletes featured include Michael Phelps (swimming), Stephen Curry (basketball), and Tom Brady (football).
The Rule Yourself campaign emphasized that determination, passion and practice have a direct impact on who you are. The sports marketing campaign ran on billboards, social media and television.
Why It Worked
The campaign featured familiar sports icons, not random celebrities.
Storytelling was the key to the success of these marketing efforts.
10. Gatorade: Be Like Mike
Be Like Mike is a 1992 campaign all about basketball player Michael Jordan. This is one of the most famous campaigns to focus on young adults who are dreaming big.
The story leverages the idea that many kids want to grow up to be a great athlete like Michael Jordan. Plus, kids love snack foods and sports drinks, right? So the ad ends with: "Be Like Mike; Drink Gatorade."
Why It Worked
Michael Jordan is one of many well-known examples of a star whom many kids and adults look up to and admire.
As a phrase, "Be Like Mike" is catchy, it rhymes, and it's inspiring.
11. World Cup 2010: "Waka Waka" by Shakira x Freshlyground
Shakira's song for the World Cup 2010 was one of the most shared campaigns of the most popular. sporting event in the world. This sports marketing example showcases the broad efforts that went into song creation and promotion – it's so much more powerful than just a song, it was an iconic movement that represented a country, and event and the sport itself.
The song's video featured many players and scenes from games. With over three billion views on YouTube, this sports marketing song celebrates the first World Cup event ever held in Africa.
Another fun fact: Shakira met her husband, Gerald Pique, on the set of the Waka Waka video.
Why It Worked
Shakira brought pop star fame to a major sporting event, combining two popular forms of entertainment.
Featuring players in the video helped increase the excitement for this unique and momentous occasion.
Those eleven examples cover a wide variety of sports. You might ask, "Why 11?". We could have selected 10 or 12, but sometimes a small thing that increases curiosity can make an idea or campaign (or even a piece of content) stand out even more.
7 Best Sports Marketing Promotions Ideas
Learning from the best sports marketing strategies is a great way to create yours. But you don't need to be Nike or Michael Jordan to run a great content marketing campaign.
Below we've highlighted some creative sports marketing ideas you can use for yourself:
1. Tell a Story
Some of the best sports promotions we've covered harness the power of storytelling. That's because telling a story is a powerful marketing strategy in general, and that's true for sports marketing, too.
Stories connect with people emotionally. As a sports marketer, that's key to creating engaging content.
But how do you make your campaign relatable?
You can find a common pain point (like in This Girl Can) or feature a professional sports athlete that everyone loves (like in Be Like Mike). The more your audience can relate to or get excited about your campaign, the better your results will be. So, learn from the best sports marketing examples and use them as guideposts for creating engaging content through stories.
2. Stand for a Cause
Whether it's animal rights, climate change, or gender equality, standing for a cause is always a great sports marketing idea.
You don't have to create a full-blown video like Nike, but you can make your stance known through social media. And if you have the budget for a full video, why not shoot to be among the top Super Bowl ads?
Like storytelling, standing for a cause is a way to engage with audiences over something they care about.
3. Embrace Digital Media and Social Media Marketing
Digital media and social media marketing are not the same.
Short-form digital media, as opposed to long-form linear media used for TV broadcast, is now the primary way that some sports fans engage with their favorite team and athletes.
They watch video clips, and they view photos in real-time from the match or venue. These video clips and photos can be published anywhere, including the owned assets of the team or league (mobile app, website). Valuable digital media assets can be distributed to and shared by regional TV broadcasters in the local language during sports broadcasts, summary shows, pre-game show and on the broadcaster's social media accounts. They can also be shared on social media by the teams, the league and the players or athletes themselves.
Engaging fans on digital platforms with digital media through the partner ecosystem can help sports leagues dramatically and quickly increase their local and global reach.
Embracing social media is one of the best modern sports marketing ideas. Why? Many sports fans are already on social platforms looking for content. Fans now look at Twitter, Instagram and TikTok up to six hours a day or more, and they will find your social posts. Sharing digital media and posting on as many social channels as possible is the perfect, low-effort marketing strategy to stay in front of fans, and appeal to new ones.
This can be as simple as sharing live videos or a peek behind the scenes on social media.
For example, Real Madrid created a Snapchat account for the team, and one of their stories had over 185 million impressions!
4. Run a Contest or Giveaway
People love freebies, so offering a prize to your target audience is a good sports marketing plan.
For example, if you're promoting sporting events, offer free tickets or merchandise to get people talking about your sporting events. Who wouldn't love a trip to the playoffs in their favorite league? Super Bowl season is a perfect opportunity for this.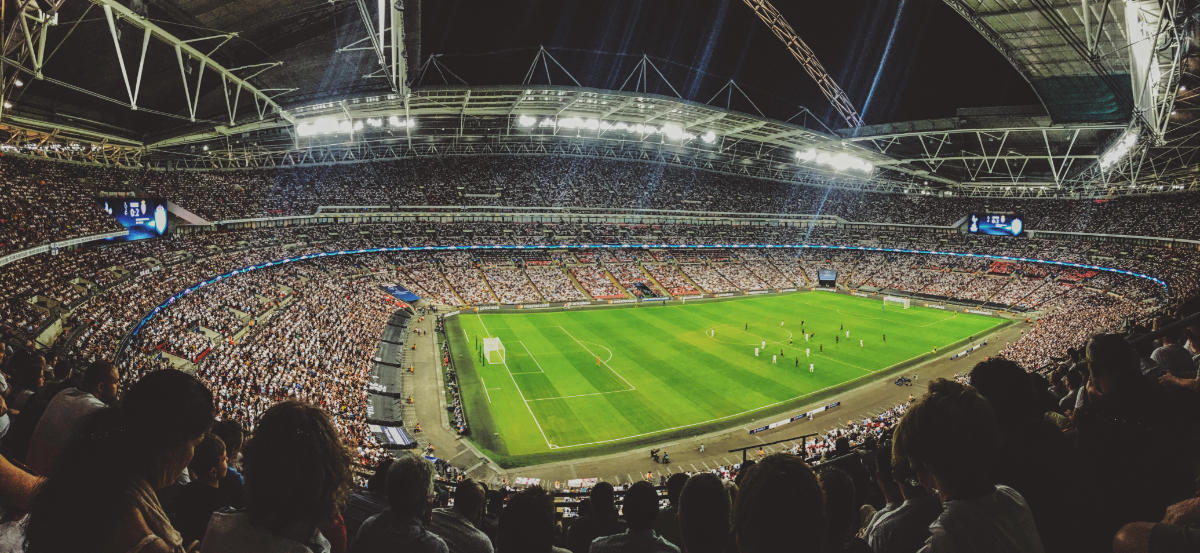 5. Create a Hashtag
Digital marketing tools like hashtags are a great way to reach your target audience and encourage people to join the conversation. Sports marketing campaigns used hashtags like #WhatsYourGoal and #ThisGirlCan to make it easy for people to engage online.
Come up with something short, sweet, and memorable. Then try it for yourself!
6. Partner With a Brand
Many brands want to sponsor or collaborate with sports teams. For example, McDonald's is an official restaurant sponsor of the NFL.
You can work with sports marketing agencies or directly with sponsors to create sports marketing campaign strategies that promote their own name and your sports brands. Athlete endorsements make this approach even better!
Remember the Seahawks and Starbucks example? Partner with a drink company to offer free drinks or discounts for fans.
7. Work With Sports Influencers and Athletes
Sports fans love marketing campaigns that feature someone they admire. While you may not be able to reach the top athletes from national sports for your marketing, that's not required to create engaging content. You can team up with other influential people!
If it's for a local sports event or team, you can start with a local player or a notable sports lover that your target audience admires. That NCAA football game (and other such events at local colleges and universities) could be a great place to meet up-and-coming talent.
Check out nonprofit organizations, too, such as your local chapter of the National Football Foundation. Foundations regularly hold events with sports teams, which could be a great way to get your foot in the door!
Plan Your Next Sports Marketing Campaign
You can't have a successful sports marketing campaign without a fantastic idea. But you also can't engage your target audiences in that campaign without the right reach.
Bring your vision to life by including digital media distribution in your rollout plan. That's how you'll find and engage with the fans who care most about your content.
Greenfly's digital media management software helps leagues, teams and associations automate processes like collecting matchday content. The platform enables athletes to share your media on social media and create digital sponsor activations.
This activity allows you to expand your brand's social reach, engagement and profitability. You can better leverage your existing resources and media and best advocates to make the most of your sports marketing efforts.
Curious to know exactly how it all works?
Request a consultation with a digital media expert at Greenfly. We'll explain how the marketing, social media, broadcast and sponsor departments can all leverage a digital media feed to increase both reach and revenue.