Audiences love live events, and the corporate partnership group at teams and leagues are particularly busy right now. They're looking for ways to make good on lost sponsor revenue or securing sponsorship deals for the next year. Sports marketers are intent on fan engagement and are specifically challenged with engaging Gen Z sports fans.
This generation loves sports. And they want to stay connected to their favorite teams and athletes through dozens of digital platforms. They're not tuning into live broadcasts because it's not on their time, their schedule, or their medium. These younger fans are among the most elusive fans around, but they're vital to secure as future followers. Pursuing them can also help the sponsor sales team.
To 14 to 25-year-olds, sports fandom looks much different from previous generations, and these fans want to engage with authentic, real people — not brands who have no singular personality or human identity.
This social-native generation is upending traditional — even digital — marketing assumptions and tactics. Now making up 20% of the U.S. population, Gen Z members are still interested in and value sports and sports news, including non-traditional sports. But they're consuming and connecting with sports content in ways you may not recognize: on mobile phones and apps, on TikTok and Instagram, and in bite-sized clips.
They use digital to stay more connected and closer to friends. And these fans want to interact with people they like and admire on social media, too. Gen Z audiences are following athletes, not properties, and can engage directly with the social stories of their favorite players.
In addition to consuming content, Gen Z is equally comfortable, and even compelled, to create content. They've built visual narratives of their own lives. And as creators, they're enthusiastic about contributing their own original media. These followers want to show their love and support for their favorite players and teams and immerse themselves deeper into the sports experience.
Marketers seeking new ways to build revenue and engage Gen Z sports fans are paying attention and staying open to new plays. They find they can connect best with these younger supporters through the short-form, non-live digital media being captured and viewed every day.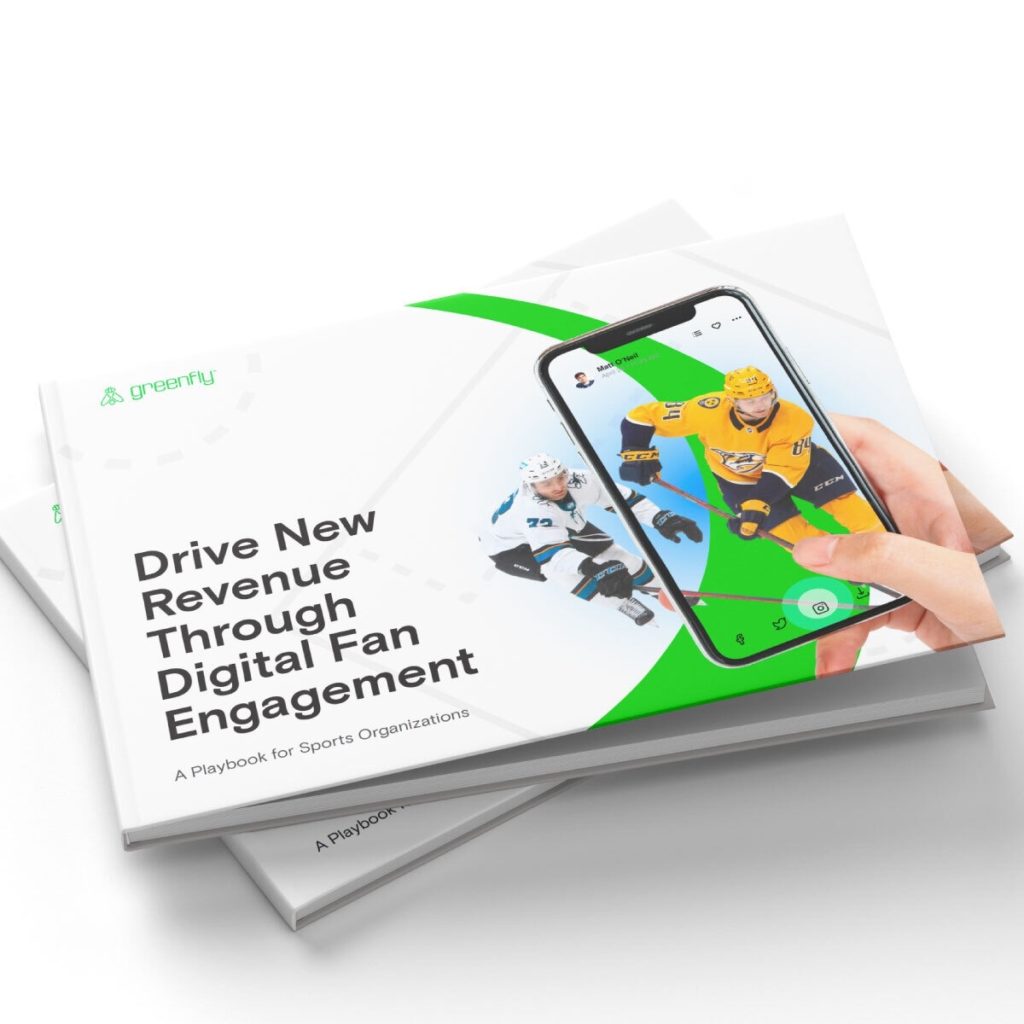 Transform Reach Into Revenue
Learn about innovative ways sports teams and leagues can boost Gen Z fan engagement and increase revenue at the same time with digital media.
The Different Experiences That Engage Gen Z Sports Fans
The long-term outlook for sports league and team revenues requires looking ahead to this next generation of fans just as they're just beginning to develop their loyalties. And it demands searching in new geographies that might prohibit them from ever seeing a game, match or race in person.
Gen Z audiences prefer to make and curate their own original, authentic media. They place little trust in ad agency commercials or brand messages; they're used to seeing and experiencing raw and unrefined content. So naturally, authenticity is a key driver for the content they want to see from their favorite teams and athletes. It's this genuine content — an "insider" view of having an all-access pass — that will gain their loyalty, turn them into superfans, and make a connection that will last a lifetime.
Sports marketers are finding they need to focus on authenticity: what players really feel, what the team's purpose is, and what the staff is talking about. When reality becomes part of the conversation, authentic and original media is critical to telling that story and connecting with younger fans. There are several types of media that are winning them over:
Game Day Media
Leading leagues and sporting events now employ live content creators (LCCs) with a free license to roam on match day. Their goal: to capture as many real, authentic, original photos and videos as possible, explicitly for sharing on social media.
These creators give fans up-close, in-venue views from mobile devices that aren't possible with broadcast footage. With shots from the locker room and sidelines, and of other fans in the stands, they bring the live game experience to life. Teams, sponsors and broadcasters can use this media and make remote fans feel like they're part of the action.
Athlete-Created Media
Co-creating media with athletes is highly effective in delivering a message. And when athletes share their own PSA or endorsement, it has a huge impact on their fans and followers. In the age of personal branding, athletes don't need or want to get paid to create media that supports their team and league. it's just good business.
Streamlining the 'media day' photo shoot into a remotely directed, self-shot selfie video is possible. This media can perform better on any digital channel and costs less than an agency photo shoot. And it can be ready to use in hours, not days or weeks.
Fan-Created Media
Teams are activating their superfans to create original photos and videos for them. When the team's marketing staff requests images and videos from supporters through social channels, they drive engagement rates. And they get user-generated content (UGC) that meets the exact requirements of the media they need for a promotion.
They're using this authentic purpose-created content to feed their social channels and connect to more fans through their creative community.
The options to directly engage Gen Z sports fans with digital media and monetize those interactions are multiplying. Their support for teams and athletes now knows no borders.
Authentic Digital Experiences Provide Value — Far Beyond Game Day
Tapping into these different types of digital media to engage Gen Z sports fans brings enormous upside to properties year-round. You don't want followers only for a match or a season; you want them for life.
Younger fans have many entertainment options after game play ends. Keeping them connected to your team and athletes is a year-round proposition, that only digital media can support.
More digital assets create more continual promotion and sponsorship opportunities
Videos and photos shared across platforms reach even more out-of-market fans
Exclusive content helps attract and retain younger fans
Original athlete media keeps fans glued to their journeys
Fan-creators become more invested in their favorite sports property
Authentic media reduces staff time and agency-produced media costs
Yet, collecting and managing all of this media and getting it out to Gen Z sports fans to secure their interest and loyalty is hard. It can seem like a bigger feat than the most unlikely championship run.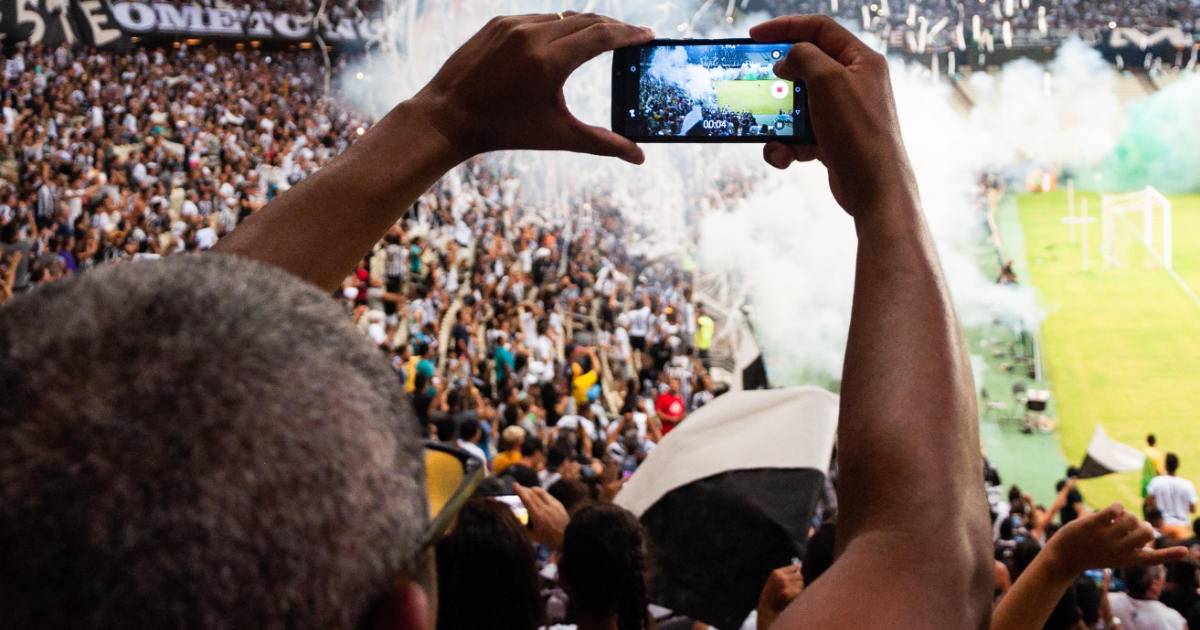 Capturing and Distributing Digital Media To Engage Gen Z Sports Fans Is Different
Unlike older generations, Gen Z sports fans aren't waiting for you. Therefore, if you don't have fresh media in front of them, when they want it, they quickly move on to the next thing on their screens. Maybe you'll see them the next game or season — or maybe not.
Sports properties find that manually moving large collections of digital photos and videos from capture to publishing in the time it takes to satisfy these hungry younger audiences is next to impossible.
Getting great content to Gen Z or collecting it from them at the cadence they demand derails even the most sophisticated digital teams. Figuring out how to streamline this process means taking your Gen Z sports fan engagement to a whole new level.
Reshape Digital Media Workflows To Reach Gen Z Sports Fans Fast
Sports properties are turning to advanced technology to speed the process of capturing digital photos and videos and getting them in front of (and from) their Gen Z sports fans.
Greenfly's software platform streamlines digital media flow for many leading sports organizations globally. Through intelligent routing, Greenfly automates content collection, curation and distribution to social and mobile platforms where your youthful audiences are waiting. The platform does all this while live games are still in progress.
Greenfly +Engage is the industry-leading product that lets you leverage UGC and level up Gen Z sports fan engagement. It gives your supporters an easy way to submit original photos and videos that match your exact requirements. They send them directly to you through a custom webpage that you control. You can embed it in your website or mobile app. And every UGC submission includes all the permissions you'll ever need to edit and share. For example, the Los Angeles Dodgers used +Engage to co-create media with fans to celebrate their 2020 World Series championship.
With more targeted digital assets and speedy workflows, you can stay one step ahead of Gen Z audience demand. And you can even include them in the creative process!
Start To Engage Gen Z Sports Fans Today
Tapping into the digital media you already have in hand is an easy way to interact with your Gen Z sports fans who are coming of age today.
Contact us today to explore how you can make them your most loyal fans of tomorrow.